Entertainment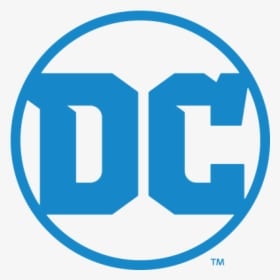 The new dynamic duo of DC Studios
Will Fulton, Contributing Writer
In a world where the box office is dominated by Marvel Studios, Warner Brothers is finding new ways to compete.
DC comics has had a shaky past when it comes to its live action comic book movies. This history reaches back into the 70s with the original "Superman" and continues to today with the most recent DC movie, "Black Adam."
During the past decade, DC movies have struggled significantly with critic and fan reception. While the box office returns for most of these movies have been enough to justify the spent on them, the creative choices and overall lack of direction has often divided the fans.
Regardless of the comparative quality between Marvel and DC, there is at least one thing Marvel has had that DC has not. Marvel has had veteran Producer, Kevin Feige to guide the studio, but DC has been reliant only on studio intervention to steer the story the movies tell.
Their lack of leadership has been an issue for the comic book company until October 25 of this year when it was announced that James Gunn and Peter Safran were announced as the co-CEOs of DC Studios.
All DC comics entertainment like comics, television series, and movies have operated under DC Entertainment. Now, movies, tv shows and video games will be under the new production entity, DC Studios and will be part of a connected universe like Marvel.
The two men who were chosen to helm this new studio are both experienced filmmakers that have extensive experience with DC movies.
James Gunn is the member of this duo who general audiences are most likely more familiar with. He is most famous for directing movies such as the "Guardians of the Galaxy" trilogy for Marvel Studios and "Slither", which are all critically acclaimed films. He also has many producing and writing credits to his name.
His experience with DC movies includes directing the 2020 film, "The Suicide Squad" and the subsequent HBO max series "Peacemaker", which were also critically praised.
Despite critical and commercial success of his "Guardians of the Galaxy" films, James Gunn was caught up in a twitter scandal in 2018. Tweets that Gunn had posted resurfaced that contained jokes that alluded to pedophilic behavior. This caused him to be fired from the third "Guardians of the Galaxy" installment.
James Gunn has since been rehired on the movie, but this rehiring only came after he agreed to direct "The Suicide Squad" for DC. The general public seems to have either forgiven or forgotten Gunn's past controversy. However, the question still remains as to whether or not it is a smart decision to let someone as controversial as Gunn lead a multibillion-dollar franchise.
NGU student and filmmaker, Austin Hughes, gave his opinion on Gunn's controversy. He said, "I think DC took a risk with James Gunn, but I do feel people will be forgiving if he does well with DC and furthers the franchise by giving people what they want instead of just assuming what they want."
Peter Safran is a significantly less controversial figure. He has a résumé that spans multiple decades. He has extensive experience with both "The Conjuring" franchise and many DC movies such as "Aquaman", which grossed over $1 billion at the box office.
Gunn and Safran both have worked with each other on a handful of projects together including "The Suicide Squad". This film was critically praised but it was a disappointment at the box office.
Warner Bros. released this movie using their day-and-date model that came about because of the Covid-19 pandemic. This involves releasing movies in theatres and on HBO max, Warner Bros. streaming service, on the same day. As a result, "The Suicide Squad" only earned around $168 million at the worldwide box office.
Warner Bros. is no stranger to financial disappointments when it comes to DC. "Black Adam", DC's most recent film, has struggled significantly in its own right.
The star of the movie, Dwayne Johnson, has strongly campaigned for his character to be the big bad of the entire DC universe. Since the movie was announced, he has said that "The hierarchy of Power in the DC universe is about to change".
At this point, the film has only grossed of $377 million at the box office. This is a much lower number than Dwayne Johnson has had for some of his other movies such as "Jumanji: Welcome to the Jungle", which made almost $1 billion.
The dwindling support of DC films has forced Warner Bros. to change the way that they create DC content. CEO of Warner Bros., David Zaslav, spoke about Gunn and Safran's plan for DC Studios.
He said, "I think over the next few years, you're going to see a lot of growth and opportunity around DC". He also spoke about a "bible" that Gunn and Safran are creating that will guide the direction of upcoming DC content as opposed to letting creatives do whatever they want with the stories they tell.
There is really no telling what is in store for the DC universe going forward, but James Gunn has teased more information regarding DC's future so only time will tell.