Lifestyle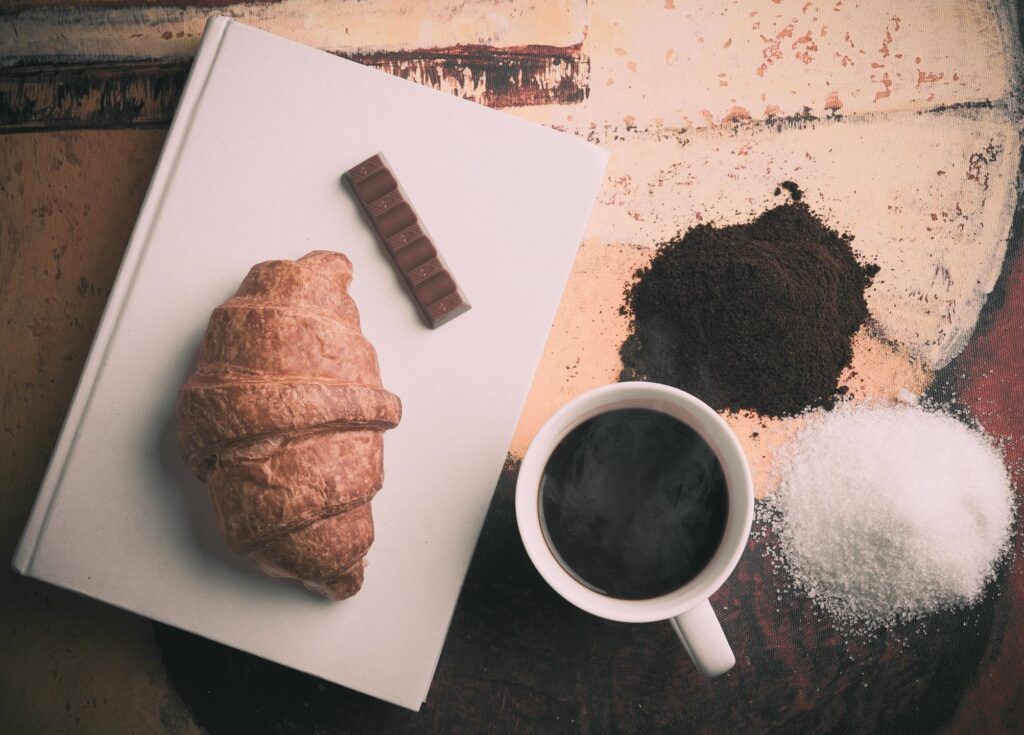 TRee House Café and Studio: A warm hug for a rainy day
Caroline McNeely, Staff Writer
All it takes is one rainy day for a miracle to happen. A hole-in-the-wall art café was just a college dream for two friends, but today its charm is captivating the hearts of many people.
TRee House Café and Studio is an art café in Travelers Rest, SC, that allows customers to be able to pursue art while eating or drinking a cup of coffee. With its unique layout and artistic interior design, the store is catered toward any age for a place to work, do homework, talk or entertain the kids.
Sophomore at North Greenville University, Megan Griggs went to TRee House Café and Studio with her roommate to paint and drink their coffee. Griggs said, "It was so much fun, I went with my roommate and we each painted little butterfly keychains. They were reasonably priced and then they brought us paints and brushes and anything else we needed."
In 2014, business partners, Kristen Coward and Gene Heiselman, fulfilled the dream they sketched in 1998. Both owners went to the University of South Carolina as Coward pursued a major in art, and Heiselman pursued the food industry.
With her passion for art, and knowing Heiselman's talent in food, Coward sketched an idea of an art studio combined with a café. After years of forgetting about her design, however, she was presented with an opportunity that led her to rediscover her and Heiselman's dream.
One of Coward's favorite coffee places was Leopard Forest Coffee Co., a coffee shop in Travelers Rest, SC. She taught art classes in a small studio in the coffee shop, so when the store was going to move locations, Coward knew she had to do something.
Coward said, "I had two weeks to figure out how I was going to pay for my own place. That's when I picked up my sketch book from college and started flipping through it and saw the design for our art café."
Coward knew people in town loved Leopard Forest Coffee as much as she did. Coward said, "We were pretty much making the same coffee. I would never have anything but Leopard Forest Coffee." To make the transition smooth for customers and to keep her favorite coffee around, TRee House Café and Studio still serves roasted coffee from Leopard Forest.
After the dream was coming true for Coward, the small business began to struggle as bills were stacking up. Coward said, "I always told my partner that if we aren't meant to do it, we won't be able to do it."
Coward stayed encouraged through her faith as she prayed through the night to overcome their financial situation and told Heiselman she believed they would be extra business the next day. The day that Coward prayed for turned into a rainy day- one that would bring in the least number of customers. Only two customers had come into the store, leaving Coward and Heiselman disheartened. Coward immediately prayed, "We did it, but now we're going to have to not do it. God, this can't be what you wanted for me. You made everything else fall into place."
What began as a rainy day turned into one of TRee House Café's busiest days at the time. Coward said, "I came around the corner after checking on the two people that were here, and about 30 people walked in the door and shook off the rain."
In shock, Coward asked the miracle-customers what brought them to the store. They had never heard of TRee House Café and Studio before- even though they visit a store down the street every Sunday. Coward said, "they told me that all the power is out on Main Street. You are the only person that has power. So, we funneled every person in TR that day looking for breakfast."
A rainy-day miracle provided financial support for Coward and Heiselman, and those same customers are regulars at the café to this day. From that day on, the café has had its typical small business challenges, but it steadily continues to provide a warm, welcoming place for any person to come into.
Many college students in the area enjoy going to TRee House Café especially for their coffee and atmosphere. NGU student, Megan Griggs said, "When I first walked in it just felt cozy and colorful and I loved it."
Ivy Emerson, junior at NGU, was amazed at the mass chaos, yet beauty of the café. Emerson said, "The aspect of TRee House that first caught my eye was the complete chaos in the room. There were paintings everywhere, sculptures, plants and Ella Fitzgerald was playing through the speaker, but somehow amidst all the chaos I felt a peace in the place. It offers an artistic perspective unlike any other as well as great food and wonderful service."
Coward's desire for TRee House is that any person would walk in the door and be able to feel like they just received a warm hug. Coward ensures that this is how customers feel by having workers who look at the bright side of things and can have patience with customers. Coward said, "I want to have a safe haven for people. I want to be the one place where people can come in, have coffee, watch their kids paint and to just be happy."
TRee House Café and Studio has a large menu of different drinks and breakfast and lunch items. It is open 8:00a.m. to 5:00p.m. every day except Monday and Tuesday. This hidden gem café will fulfill all your small-town store dreams with its artistic beauty, carefully crafted food items and a warm hug on a rainy day.