Sports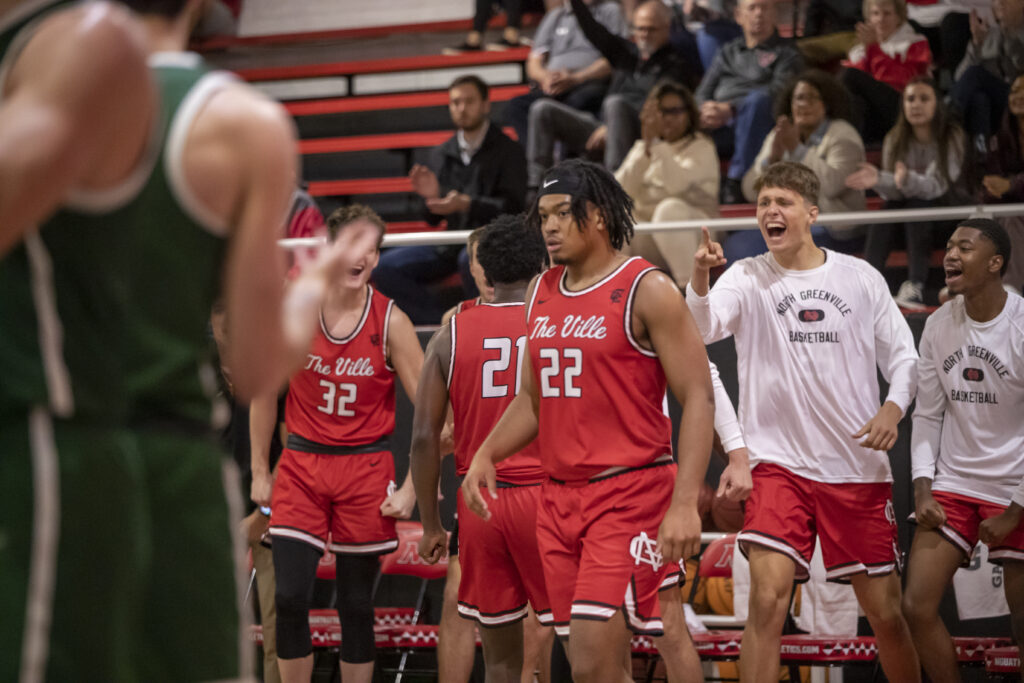 From the banks of the Rhine to the Hardcourts of Tigerville: NGU Basketball hits the court with fresh faces in command
Brayden Allen, Sports Editor
The buzzer blows and the ball is in the air as the North Greenville men's basketball season is officially underway.
A sense of enthusiasm has been at the forefront for this battle tested Crusader team hoping to rebound from a year ago, ending the season with a less than stellar performance that left many plays on the court.
Coming off a tough opening stretch, including an opening matchup against division one opponent Furman, this year's team continues to use every game as an opportunity to grow and develop a winning culture with the challenges ahead.
While the majority of this year's team is familiar with the recent history of the program, there is one new addition who looks to be the first of his kind.
In recent history, many of NGU's athletic teams have found success through the recruitment of international athletes, however, this year the men's basketball program gets to add their name to that list. 
Freshman Linus Helmhold trades in his familiar territory on the banks of the Rhine River in Dusseldorf, Germany for the mountains of Tigerville, coming in to make an immediate impact. Standing at seven feet tall and 248 pounds, Helmhold became not only the largest player on the team but also the first European to suit up in the red and black for the Crusaders.
While the combination of school and sports is unfamiliar territory for him, Helmhold is thrilled to begin a new chapter for the men's basketball program.
"It's exciting and fun getting to play with people and go to school with them," Helmhold said. "I didn't have that in Germany, sports and academics are separate over there."
So far in his short time here, he believes that being the first international player for the men's basketball program will bring something new to the team.
"I'm not sure but maybe you could argue that, coming from Europe, I have a different perspective that I can bring to the game and practice, Helmhold said."
Focusing on the opening start, Helmhold does believe that the team has to develop a key strategy, improving upon going into conference play.
"I think we are a good team and we just need to show that over the course of 40 minutes," Helmhold said. "We always let teams go on runs against us and then often its too much to overcome. Consistency and fight is the key right now".
Helmhold continues to fight alongside his teammates. The Crusaders continue to press on through the opening stretches of the season. 
After a road test against Division I opponent Wofford, the Crusaders open up conference play on the road at Converse. The team returns back to Tigerville for a battle against Barton to open up the month of December.