News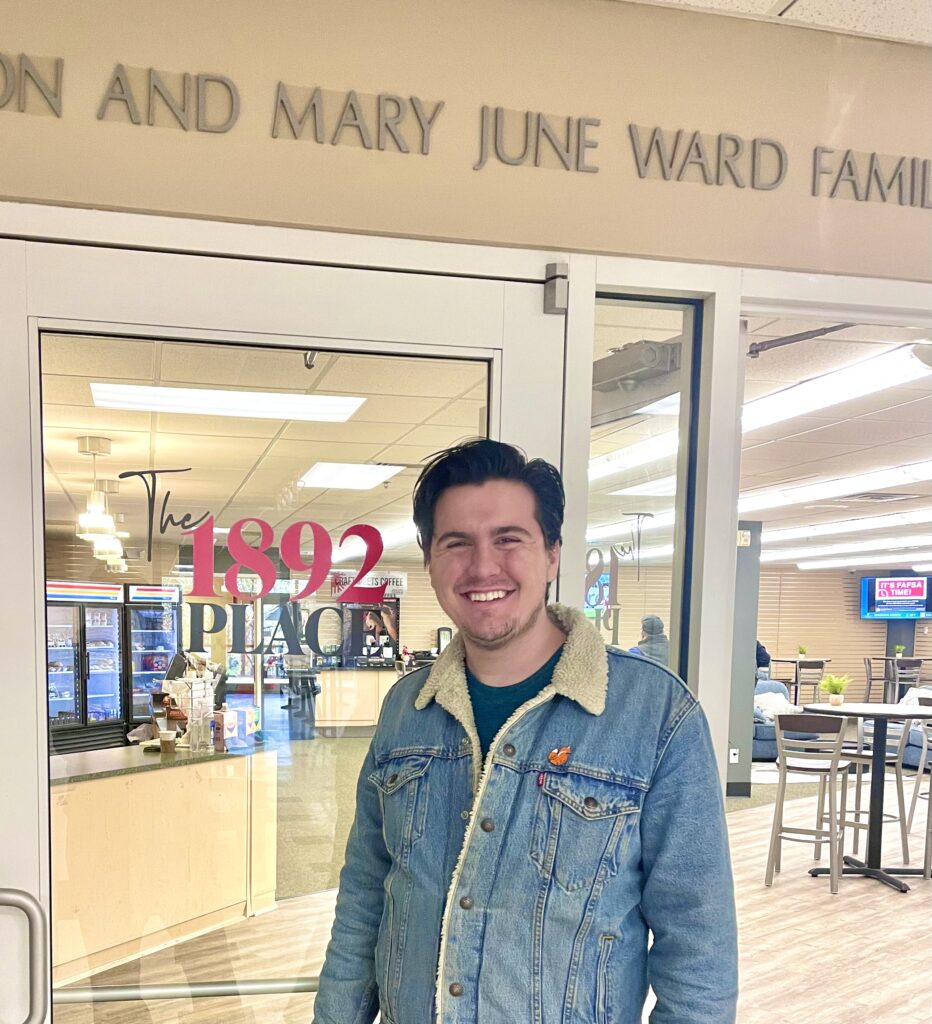 The 1892 Place: The thriving new general store
Caroline McNeely, Contributing Writer
Looking for a quick pick-me-up, snack, comfortable homework spot or last-minute detergent for your laundry? The 1892 Place meets all your needs with their product selection.
The new general store, the 1892 Place, has been booming with business as students, faculty and other customers have enjoyed the location and products. The 1892 Place is often called, for short, the 1892 or the Place. Senior Vice President for Tigerville Operations, Billy Watson, says, "The founding of the school was in 1892, and that was the prominent number in our mind when we were coming up with a name for the new store. So, the 1892 Place is in reference to the founding of the school." Branding for the new store will be up soon according to Watson.
Matthew Bradshaw, retail location manager, said, "We have seen a major increase in student traffic at the 1892 Place. It's been a great transition for us to be able to offer a place for students to hang out, eat and fellowship in a centralized location on campus." Many students have enjoyed the new space for many of the same reasons.
Senior at North Greenville University, Clay Knight, said, "the 1892 Place is a lot more comfortable of a space for students to want to hang out and come together and do simple things like homework, fellowship and build community on campus." The 1892 Place offers students a laid-back spot to study or be with their friends.
The 1892 Place carries items such as health and beauty products and other dorm necessities that students may need. With this new store, you may be asking, did any product changes occur in the transition? Bradshaw said, "Most products we had at the old general store stayed the same. We did stop selling the automotive products as there was less need for them after moving from the gas station area."
The 1892 Place offers a range of products from packaged lunches for those who are on-the-go to Celsius drinks for a pick-me-up during exams. Bradshaw said, "Good Uncle has been the most popular new addition this semester. Celsius a close runner up. The heat and eat meals from Good Uncle are absolutely delicious and have been a huge success."
Bradshaw oversees the products that NGU adds to the 1892 Place and those they stop purchasing if they are not selling. Bradshaw said, "There's only one school that purchases more products from Good Uncle other than NGU and it's Clemson."
Good Uncle is a quick meal for students that avoids waiting in long lines or wading through too many decisions. Bradshaw said, "The Chief Culinary Officer and Corporate Chef for Good Uncle, Jay Farley, has worked at many world renowned restaurants and has even appeared on Food Network's Iron Chef."
With students clearing the shelves for these packaged meals, students seem to love the alternative to the cafeteria or Chick-Fil-A. There are many Good Uncle options, but some include Buffalo Mac 'N Cheese, Mexican Burrito Bowls and Chicken Parmesan Pasta. Gluten Free? There is a Gluten Free Penne Pasta ready for customers to purchase as well.
The 1892 Place is open for its customers to stop by for a quick snack, break or meal from
· Monday – Saturday: 9 a.m. to 11 p.m.
· Sunday: 1 p.m. to 11 p.m.
Photo courtesy of Abigail Dickerson