News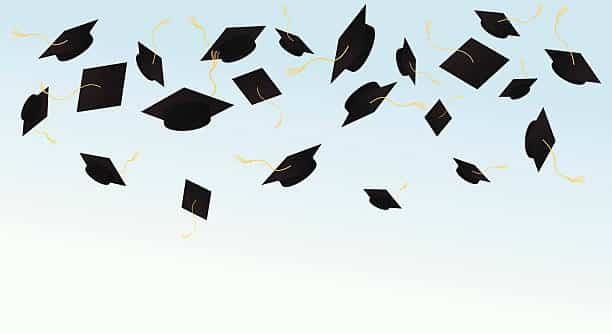 Not your typical will: Senior wills explained
C.J. Eldridge, Staff Writer
The end of another school year is creeping ever upon us – and with that comes the graduation of another class at North Greenville. As those students leave and go on to pursue their careers in the world, they have an opportunity to leave behind senior wills.
While this is an old tradition, it's new to NGU. A senior will is where a student bequeaths something to those returning the next year. This can essentially be anything: a physical object, a grade in a class, a personality trait or something they are known for.
Senior wills usually start out with a similar phrase. It goes along the lines of "I, (insert name), being of (insert descriptor) mind and body, do hereby bequeath the following items." And then they will list whatever they are passing on to the next generation.
The true purpose of these is to bring back the memories made over your time at the university. It offers a chance to reflect and a chance to immortalize a small part of you in the pages of a yearbook.
A couple of NGU's graduating seniors offered a look into their wills:
Lydia Kytle said, "I leave my love to the cows near the Dollar General store. I leave my desire to touch a squirrel on campus to someone who isn't afraid of getting a rabies shot. I leave my ability to fall asleep quickly to all my friends with insomnia."
The Vision Media's own Delaney Blackburn is leaving behind a more physical object in her will.
"To future social media managers for NGU Vision Media, I leave the (super fun) TikTok account," she said. "I hope whoever oversees the account next has as much fun with it as I did."
Whether it be the theatre majors' pre-show rituals, a social media account or some small quirk you are known for, try to come up with something to pass down. It may be far more long lasting and impactful than you realize.
The graduation ceremony is on May 5 at Younts Stadium on campus. There are 287 students anticipated to graduate. Gates will open at 6 p.m., and the ceremony runs from seven to nine that evening. No tickets are required.
Instructions for exiting the campus after graduation are at the bottom of this page.
Furman University head men's basketball coach Bob Richey will be delivering the commencement address. He graduated from NGU in May of 2006. And of course, NGU President Gene Fant will make an address as well.