News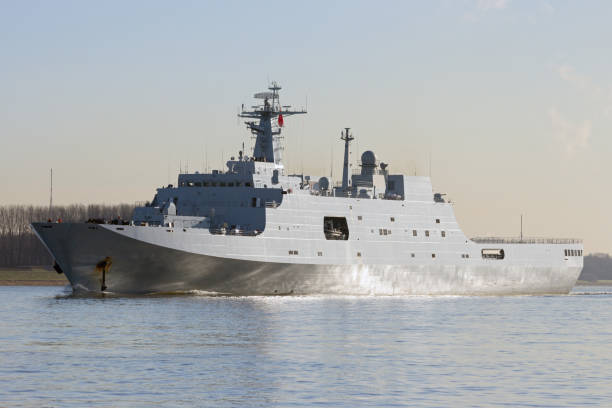 From international affairs to campus events: What you missed over the week
C.J. Eldridge, Staff Writer
International News
After a meeting between House Speaker Kevin McCarthy and Taiwanese President Tsai Ing-wen on April 5, Chinese military forces commenced a simulated attack on "key targets" in Taiwan.
Eleven warships and over 70 warplanes encircled the island nation on Friday. Forty-five planes entered their air space. Officials believe these actions to be a show of force, meant to intimidate Taiwan for meeting with the United States.
This is just one of numerous offenses toward Taiwan on China's part. China does not see Taiwan as an independent nation, but as one of their provinces.
According to Chinese state TV, "Under the unified command of the theater joint operations command center, multiple types of units carried out simulated joint precision strikes on key targets on Taiwan island and the surrounding sea areas, and continue to maintain an offensive posture around the island."
These "key targets" are mostly military bases and mobile units. Zhao Xiaozhuo, a senior colonel with China's Academy of Military Sciences, claims they will "annihilate" the targets if necessary.
The U.S. embassy in Taiwan claims they are "comfortable and confident" in their ability to keep the peace and stability of the region.
—
On Good Friday, 63 Chinese Christians were granted refuge in the United States after facing potential deportation back to China from Thailand.
The group, members of the Shenzhen Holy Reform Church, fled China in November of 2019. They first tried to stay in South Korea, but then decided to move to Thailand, where they were detained on immigration-related charges.
The State Department, Homeland Security and United Nations negotiated to have the Christians taken to America. ChinaAid welcomed them to Texas, where they are free to live out their beliefs – and free of the CCP's "threats of kidnapping."
Landing in Dallas on Friday, the group was led by Pastor Pan Yongguang, a minister ordained by the Presbyterian Church of America.
"Now they are safe and free," ChinaAid founder Bo Fu said.
National News
At UFC 287 in Miami, an unexpected guest appeared to view the fights – former President Donald Trump. This was a few days after he pled not guilty to 34 criminal charges in New York City. He walked into the Kaseya Center to cheering and applause.
Trump sat between president of the UFC Dana White and former heavyweight boxing champion Mike Tyson. During one of the matches, Trump stood up and waved to the crowd, who began chanting "U-S-A."
One of the night's major fights pitted Jorge Masvidal against Gilbert Burns. After Masvidal's loss, he announced that he would be retiring. But he also had some words to say about Trump and Florida Governor Ron DeSantis:
"I also want to say, greatest president in the history of the world right there. I love that guy. We also got the greatest governor of all time here in Florida. Let's keep Florida free, a red state. And let's take that you know who [President Joe Biden] out of power and replace him."
—
On April 1, trans-identifying activist Dylan Mulvaney posted a video to Instagram announcing his partnership with Bud Light, prompting backlash from all around.
Many thought it was an April Fool's prank at first, so a spokesperson for Bud Light came out and clarified, stating, "Anheuser Busch works with hundreds of influencers across our brands as one of many ways to authentically connect with audiences across various demographics and passion points."
Social media users called for boycotts of the brand, with some uploading videos of them destroying the product and voicing their displeasure at the company's move. Many of these users stated that they were tired of the constant political narratives being pushed into everyday products.
South Carolina News
What was meant to be a fun, relaxing day turned into a fight at Isle of Palms beach this past Friday (4/7), ending with six injured in a shooting. Gunfire erupted early in the evening. The individuals involved were participating in a "high school senior skip day," where students skip the last day of school before spring break.
While authorities have not confirmed whether either was involved in the shooting, a 16-year-old and an 18-year-old were brought up on firearm-related charges after the incident.
City officials confirmed the injuries were non-life-threatening. By Saturday, five of the six injured were released from the hospital. Besides one woman in her 30s who was hit, all were around the age of 18.
Investigation into the crime continues.
—
The Henderson County Sheriff's Office is planning on cracking down on speeders blowing through construction zones on I-26.
Construction has been ongoing for four years on the interstate widening project and is slated to end in 2024. The construction is nearly impossible to avoid while traveling, but police officials say that isn't an excuse to speed up.
They are planning on handing out hefty fines to anyone they catch going over the limit.
Campus News
North Greenville University held its annual guitar ensemble show in Turner Chapel on the evening of April 4.
The show, directed by Jacob Johnson, was hosted by the guitar class. They played songs ranging from Paul McCartney's "Blackbird" to Jack Johnson's "Upside Down," with the players switching between different instruments and singing.
The crowd clearly enjoyed the students showcasing their skills, as they erupted in applause and cheering after each song. And they expressed how much they enjoyed the show afterward.