Sports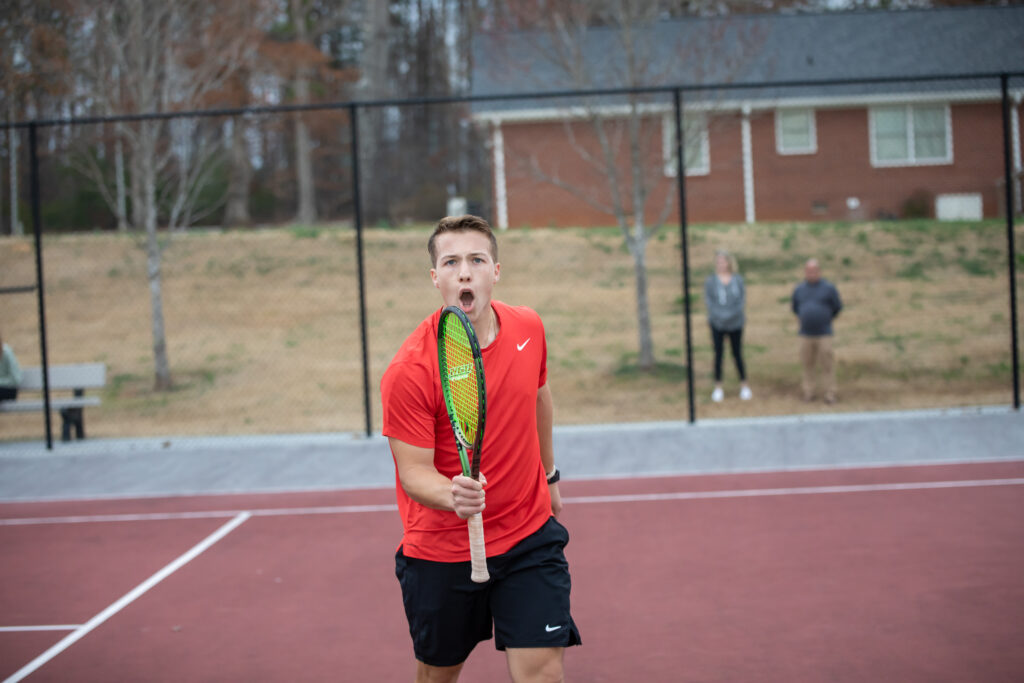 Serving looks and debunking hooks- read the latest update on NGU's tennis teams
Casey Burton, Sports Editor
The tennis teams at NGU, similar to Serena Williams, may not have perfect college stats, but the teams are driven and ready to turn around their seasons.
Both the men's and women's tennis teams at North Greenville University have started their seasons in a relatively slow pace. Both teams have lost a majority of their matches so far, but have no fear, there is still hope for their seasons are only about halfway done.
The men's tennis team have won once so far out of their seven matches this season and this may seem defeating to some, but the players still have a positive attitude about the upcoming matches and believe that the season stats will improve over time as the team gets closer.
"Our stats may not be the best right now, but there is still time to improve it, none of us are worried. If you start to panic or get frustrated, that mindset will only make your performance worse, so we value staying dedicated." senior here at NGU said.
The team is working on new tactics and making some changes at practice to try and improve the way the team plays at their matches.
The head coach, Kylie Kuykendall, says the best way she knows how to fix the team's funk is team bonding. Because it'll make the guys just love the sport more if they appreciate who they are doing it with.
"The boys have done a lot of team bonding. We have some foreign guys on our team, from places like Brazil and Belgium, and we need to make sure our team dynamic is good so that will also improve our performance," coach said.
As for the girls' team, it's relatively the same update. The girl's tennis team has not won any of their past seven matches so far, but that hasn't defeated their dedication or passion for the sport. They are remaining positive with positive attitudes about their season, working hard to improve their stats as well.
"The stats could be better, but I believe they eventually will, we have time to improve it. Also, I don't play tennis to be the next Serena Williams, I do it because I love it and I love my team. The group of girls on this team is very diverse but it keeps it interesting for sure. We have girls from Brazil, Croatia, Netherlands, Uruguay… and it is so cool. I enjoy playing with them no matter the stats", sophomore tennis player said.
The closeness of the team has been highlighted by both teams. This may be because the men's and women's tennis teams have the same coaches, so the same values are enforced to both.
"The women's team got along perfectly from day one. Not that the guy's didn't… but the girls just pretty much hit it off a lot easier. The guy's had to try a little harder and had to have more effort. The girls are super close just from how they are at practice which is good. That's what I want, if the teams don't walk away with a perfect statistic score, that is fine because what I want for the teams is to at least walk away with some lifelong friendships," Coach said.