Sports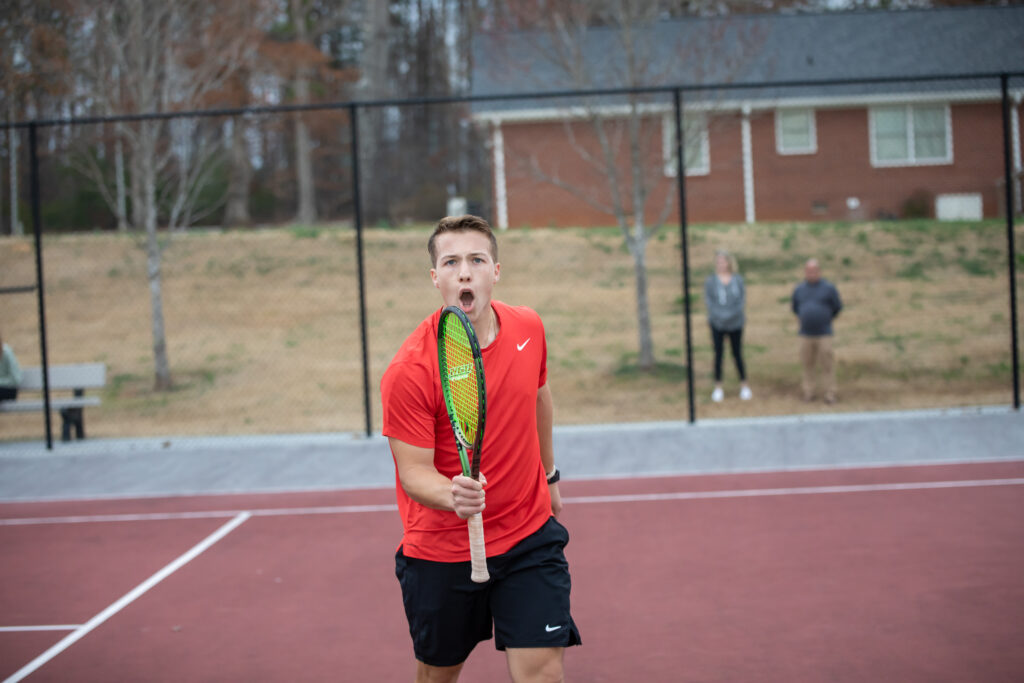 Serves aren't the only thing he aces: The life of student-athlete Kyle Praschan
Andrew Davidson, Staff Writer
For two hours he battled his opponent. Both determined to best the other, volleying attacks at the other. The final swing, and Kyle Praschan wins the match. Down goes Young Harris University. Victorious, Praschan retreats to his dorm. What is left to do now but study for tomorrows biology exam.
Senior biology major Kyle Praschan is one of few brave enough to become a student athlete, which he says is a decision he will never regret.
Praschan started playing tennis when he was nine years old, which developed into a passion to play in college.
"I actually started pretty late. I started seriously picking up a racket around nine or ten. I knew I wanted to play college tennis around 15 years old when I moved to Florida," said Praschan.
After graduating high school, he was accepted to Stetson University in Florida, where he was offered a walk on spot, however, God had other plans.
"When it came down to it, God closed some doors. I went back on the recruiting network and found NGU. I emailed the coach, and he just happened to check my email out of thousands, and by God's grace I am here now," said Praschan.
Since coming to NGU, Praschan's best experience was beating Young Harris University for the second time ever.
"Young Harris had actually just beat Tusculum University who are ranked as a top 50 school in the nation. They had come off a huge win with a lot of momentum and we managed to put a stop to that pretty quickly," said Praschan.
Alongside tennis, Praschan is a biology major with a premed focus. He says is a very competitive program, which is one of the reasons he decided to transfer to NGU.
"It is extremely competitive, rigorous, and time consuming, but has ultimately pushed me in a lot of ways that I wasn't expecting it to," said Praschan.
After graduating from NGU, Praschan plans on attending physician's school. Eight of which will be receiving his application.
"There are two in Charleston I am specifically looking at. I'm looking at a couple back home in Florida. I'm looking at Nova Southeastern in Florida, and the University of Florida. I'm also looking at a couple schools in North Carolina," said Praschan.
His top two choices are Medical University of South Carolina and Charleston Southern University. Post-grad school, Preschan plans on working in a hospital where he is interested in a few positions.
"Hopefully I will be working as a physician's assistant either in emergency medicine or pediatric oncology. They are the two that I am most interested in right now. Hopefully I will be doing that; and in the future, God willing, I could run part of the hospital as a PA," said Praschan.