Sports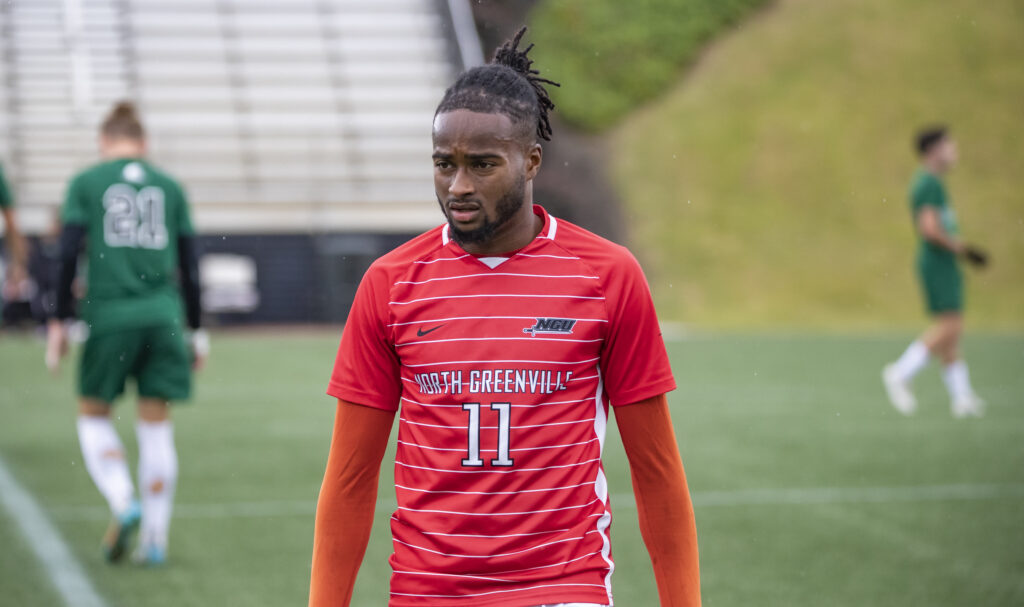 An unlikely path to greatness: Kicking the ball in Paris to Tigerville
Andrew Davidson, Sports Writer
Student-Athlete? Try becoming an international student-athlete.
Kalvin Semedo is a senior digital media major from Paris, France. He is a forward for the men's soccer team in his second season at North Greenville University, and this is how he got here.
Semedo received his associates degree in Paris before transferring to the U.S. to play soccer and earn his bachelor's degree.
He came to the U.S. through an organization called the French Football Federation, an agency that allows young athletes to earn a scholarship to play soccer for a university in the U.S. It is extremely competitive, and only the best players will earn scholarship.
Semedo said, "You try out through the agency, they watch you, and they can decide to give you a scholarship if you are good enough."
Semedo was one of few athletes to earn a scholarship from the FFF and attended Campbellsville University in August of 2019. In his two seasons at Campbellsville, he started in nearly every game as a midfielder, scoring a total of eight goals with eight assists.
After the 2020 season, Semedo decided to transfer to a school in the NCAA.
"I was originally in NAIA, but I wanted to play at least in NCAA D2. Basically, what they do, is they share your video to a lot of schools, and if coaches are interested in you, they contact you. NGU liked my video and started talking to me," said Semedo.
Upon arriving at NGU, Semedo found it difficult to adjust to the new school.
"When I first came, everything was new. I didn't know a lot of people. I was used to my last school and was too busy comparing them to enjoy my time here," said Semedo.
Along with difficulty adjusting to the school, Semedo struggled beginning the soccer season as well.
"The soccer team was good my first season. I struggled for the first part of the season, but sometimes that happens. I play summer league, so when I come, I am prepared, but when I arrived, they had brought some new players and the level was even higher which challenged me," said Semedo.
It doesn't take much to gain some confidence, and for Semedo, all it took was one goal.
"I felt like I couldn't score or do anything, but my first goal kind of released the pressure. I started rolling after that, scoring and playing more confident," said Semedo.
In his career at NGU, Semedo has scored six goals, nine assists and 21 points, and his career may not be over yet.
"When I came here, I was only planning on staying for two years to get my degree. I have been here for three years. If everything works out as I hope it will, I will be back next year," said Semedo.
After college, Semedo plans on playing club soccer. He says that he does not know where but does not have a preference. As long as he is making a living playing the sport he enjoys, he will be happy.
"You've got to enjoy what you do. If you don't enjoy what you do, what is the point?"