News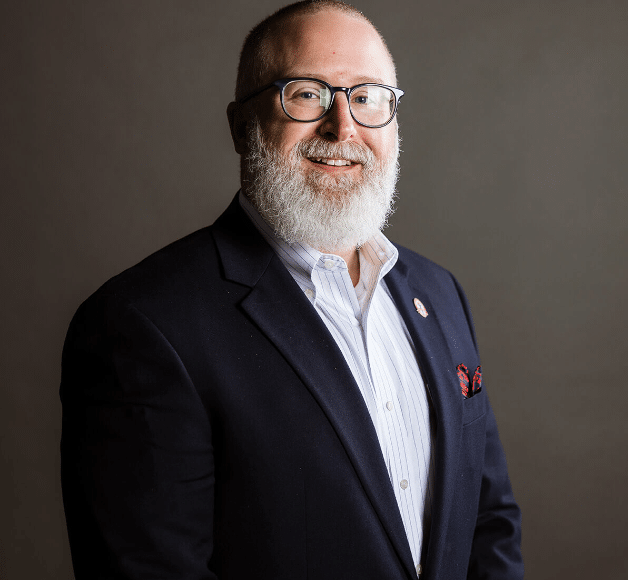 Out of the office and into the classroom: Nathan Finn's next steps at NGU
C.J. Eldridge, News and Feature Editor
After serving over five years as North Greenville University's provost, Nathan Finn is stepping down from his position. But this is not where his long history with the school ends.
Finn did not attend NGU for college, but he came to faith in Christ at a Centrifuge camp held on campus when he was 18 years old. He was friends for a decade with Gene Fant before he became NGU's president.
"I knew his vision for Christian higher education, I trusted him as a thinker and a leader and he's always somebody who I could've seen myself working for and working with," Finn said.
Finn was a dean at his previous school. A path opened for him to become provost at NGU under Fant in 2018, and he took it.
"When there was an opportunity to come to this place to work with that guy and do that job, we just really felt like the Lord was in it and have enjoyed the last five years and three months serving in that role," Finn said.
The provost is responsible for the faculty, curriculum that is taught and degrees. Anything related to the classroom falls under his purview. Finn believes the best way to think of this position is as a "chief academic officer."
Finn has only praise for his coworkers and NGU's students. A love for student interaction is one of the reasons he is returning to a primarily faculty role in September. Provosts do not teach often, Finn said. He has only taught three or four classes in the past five years.
"Being in a situation where I'm going to be regularly teaching students and getting to know them in the classroom and outside of the classroom–that's going to be a joy," he said.
This new role will be half faculty and half leadership.
The Institute for Transformational Leadership is a new initiative launching at NGU. It will be a hub for promoting biblical worldview formation, spiritual formation, servant leadership and public witness. The master of arts and leadership program will be housed here.
Finn will be teaching in a masters program as well as an honors program, allowing him to instruct both graduate and undergraduate students. Most of his classes will focus on leadership as well as classes on faith and human flourishing.
Some of these classes will discuss how Christians should think about the culture.
"I'm just very excited to be in that sort of role. I feel like God called me primarily to teach and to write and to speak . . . And to do that in this place that I love, continuing to work alongside all the people that I love," Finn said.
Finn believes there is more of a divide between administration and students than faculty and students. He sees faculty as being on the front lines with them. Wanting to invest more directly into NGU's students, Finn looks forward to this next chapter in his career.