News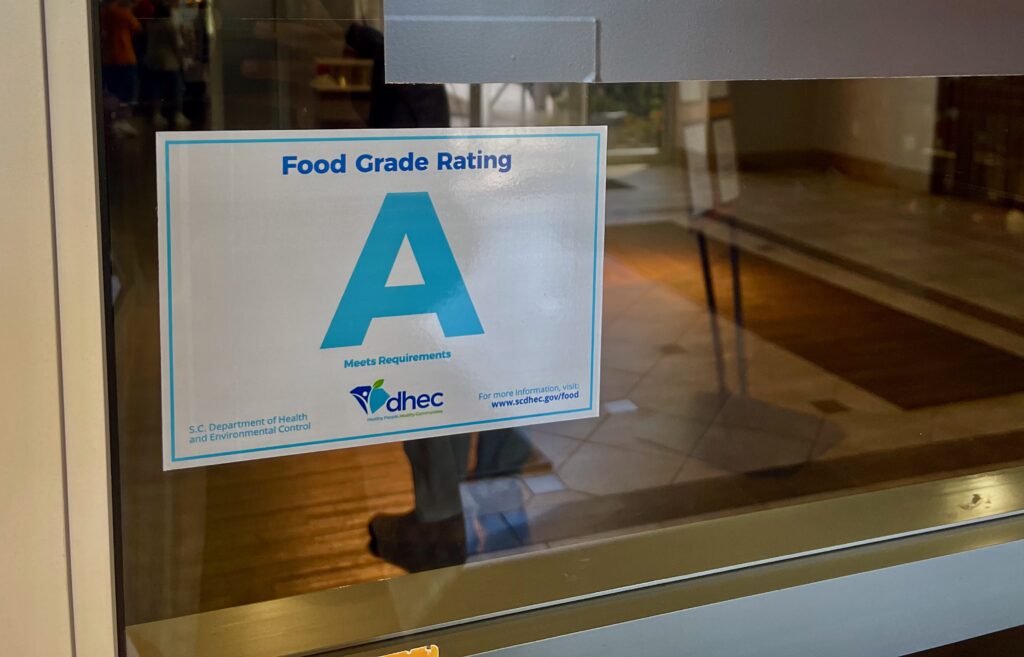 The results are in… the cafeteria food ratings of 2022
Jaycee Stone, News and Feature Editor
Have you seen that magic letter on the door when walking into the Todd Dining Hall? Here is what is behind the 'A' rating that the dining hall currently has.
NGU had a food rating of a 'B' in Fall of 2022 and there was also a previous time in Spring of 2022.
The South Carolina Department of Health and Environmental Control (DHEC) does all of the food grading for South Carolina establishments based on a document DHEC fills out called "retail food establishment inspection report", which is a checklist of things that the cafeteria should keep up with.
The main idea with food ratings is to be sure that those who are working in the establishment are keeping up with daily duties and using the correct sanitation.
"DHEC has such a tough job to do, I have 100% respect for them and their system," General Manager of Todd Dining Hall, Helen Cox said.
Aramark is NGU's specific food provider at North Greenville and its cafeteria is graded since it is on the list of places that DHEC recognizes as a public eating facility.
According to DHEC, its mission is to improve the quality for all South Carolinians by protecting and promoting the health of the public and the environment.
According to DHEC, in the Spring of 2022 the overall score for Todd Dining Hall was 86%. According to its retail food report explaining the errors, multiple violations were found within the kitchen during the inspection, which included not having the proper cooking temperature controls for safety and improper hot and cold holding temperatures. It was also said that the fruits and vegetables were not cleaned properly and the surfaces were not sanitized.
There was a follow-up inspection that corrected all of the previous issues,which raised it back up to an 'A'. In the following Fall semester, it dropped back down a letter grade with an overall score of 88%.
According to the retail food report, this was due to not water not being hot enough to clean and sanitize the dishes and surfaces stated on the DHEC document. It was also due to improper cooking time and temperature of specific foods. They were hoping to save time and cook the food later in the day after starting it earlier. There was another follow-up inspection which returned the Todd Dining Hall back up a letter grade to an 'A'.
According to Cox, she and the staff go over every morning what could be fixed so that everything can be up to par just in case DHEC makes a visit that day. They check to see if there are any areas that could be a potential hazard. This is the operation that goes on every morning now.