Lifestyle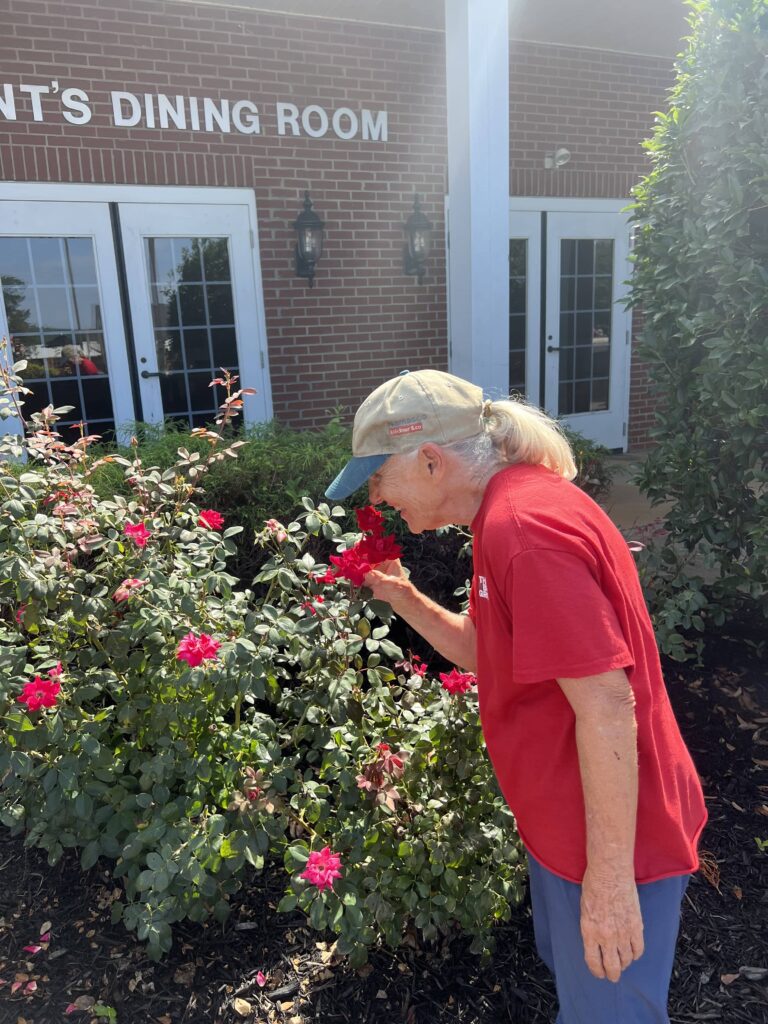 Humans of NGU: Nancy Harvey brings color back to campus
Caroline McNeely, Contributing Writer
Students will be amazed at the beautiful difference Nancy Harvey is making around campus. Harvey found her dream job when she was offered the gardener spot at North Greenville University earlier this year.
North Greenville's Vice President, Rich Grimm, even stopped Harvey during her workday to admire and praise her for the difference she is making on the campus already. The cafeteria manager thanked Harvey one day for the beautiful tubs of flowers she placed on the porch of the cafeteria that brightened the area with its vibrant colors.
"All of you students, I just hope that you are all blessed. And that you have good lives and take time to smell the flowers. Like the lavender," Harvey said. Harvey planted a small garden of lavender right outside of Crain and says multiple students asked if they could take some because it smelled so refreshing. Students are noticing the small, yet beautiful changes that Harvey is making around campus.
How can flowers and plants make a difference on campus, students ask? "I just want it to bring [students] joy. Just joy. I know when I see a garden that is beautiful, it just brings me joy. Sometimes it's overwhelming because plants can be so beautiful," Harvey said. Harvey does her job with the intent of making what once was dead and ignored, be bright and beautiful to bring joy to students in the mundane of college.
Students have started conversations with Harvey while she is working, and she has found it so encouraging to be able to talk to students and faculty in passing while she works her dream job. Harvey started in June 2022 after her neighbor recommended her for the job, and she had students from a summer camp staying at North Greenville that told her how beautiful her work looked. "In the summer, the young kids would say, "have a blessed day". And I just thought that was so wonderful," Harvey said.
Harvey began gardening and planting at a very young age, as she learned from her mother who modeled it for her. It became a stress relief for her and taught her lessons about life that got her through hard times.
Harvey raised two children of her own and found that planting seeds and watching them grow is the same as raising children. Harvey found encouragement in the idea that there is beauty to come even though there are growing pains during it. Colossians 3:23 is the verse she clings to when hard times come as it says, "Work willingly at whatever you do, as though you were working for the Lord rather than for people."
Harvey not only has a lot of wisdom on plants and gardening but on life in general that she can offer to students. Harvey loves and welcomes students and faculty to stop and say hello as they pass by while she is working, as it brings her joy while she works hard to bring students joy through the colorful and beautiful plants she gardens around campus.