Opinion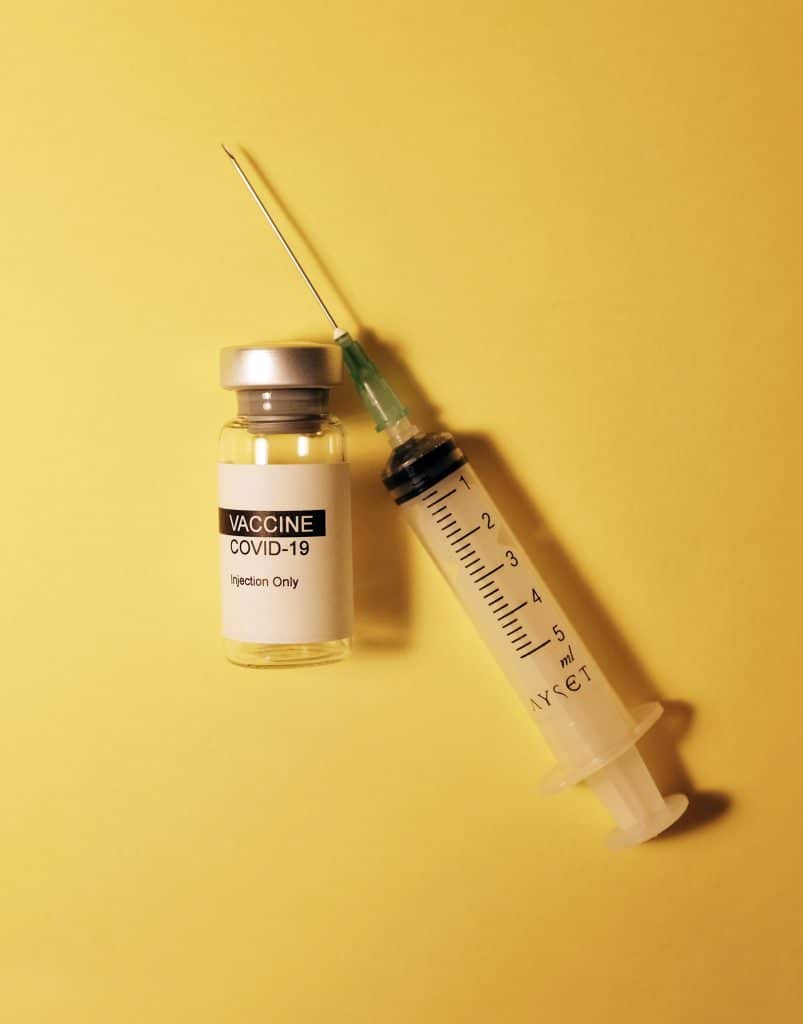 Shot snapshot: Questions about the COVID vaccine
Samantha Martin, News Editor
COVID-19 was first reported on New Years Eve 2019. By the following month, the World Health Organization declared the outbreak as a global health emergency. Under the Trump Administration, Operation Warp Speed was announced; a plan to "accelerate development, production and distribution of COVID-19 vaccines, therapeutics and diagnostics."
By Dec. 11, 2020, the FDA announced an emergency use authorization for Pfizer's developed vaccine in persons over the age of 16. By Dec. 18, Moderna's vaccine had also been approved for EUA release.
Since then, states have received doses of the vaccine of which they are responsible for deciding how to use. But this poses a lot of questions when one looks at the demands of Teachers Unions, the incentivization of vaccines in prison systems and the idea of equity in vaccine distribution.
Teachers are an important group of essential workers. They are educating the next generation, molding the future doctors, nurses, lawyers and more teachers.
But teachers across the nation are growing increasingly frustrated, and in some cases, are making clear demands when it comes to what they require to go back into schools.
In Fairfax, V.A., Tina Williams, the president of the Fairfax County Federation of Teachers insists that "It isn't safe for anyone to be in our buildings right now," in a statement released December 2020.
Williams is not alone; teachers that are a part of the Fairfax Education Association are also insisting that the conditions require the vaccine in order to be safe, as evidenced by a tweet published Jan. 12, 2021. In this tweet the FEA called for vaccines for all students, families and staff, despite neither vaccine being approved for use on anyone under the age of 16.
The actions of teachers continue to frustrate parents, like Rory Cooper, a father of three Fairfax County elementary school students.
"There is simply no common-sense explanation for vaccinating teachers ahead of other high-risk groups if they refuse to return to full-time in-person learning," said Cooper in his opinion piece with the Washington Post.
Closer to home, teachers are frustrated because they are returning to classrooms but feel as though they cannot depend on the state government to take care of them.
"I think a lot of teachers are wanting the vaccine. A lot of other states have been able to incorporate teachers in the first couple of rollouts of the vaccine along with the elderly patients . The fact that South Carolina, and Georgia for that matter, have not been able to do that or willingly refuse to do that is concerning," said Amanda Lloyd, Greenwood High School science teacher.
Lloyd emphasizes the number of teachers who feel disheartened and discouraged because they no longer feel cared for by not only the government, but the public as a whole.
"There's this media and political backlash against all educators right now that we are not doing our part this year, that we didn't do our part last year and that we should just go to work and shut up and stop whining," said Lloyd.
She goes on further to describe a colleague who quit last October because of mounting frustration, and the increasing workload teachers are having to take on more students as teaching staff wear thin. Lloyd herself mentions stressful situations as she works to teach a class at Emerald High School on top of her current classes at Greenwood, and trying to balance a schedule around the litany of standardized tests students are taking.
"There's no right answer. Kids need to be in school, absolutely they need to be in school. But you bump that up with the fact that we had to shut down for a week because so many of our teachers had COVID," said Lloyd.
Lloyd has another perspective to offer, as she is a mother, and voices her thoughts on teachers in Fairfax demanding that students be vaccinated.
"I personally wouldn't give it to my son until it had more testing. He gets the flu shot because it's been tried and true for many years. But the fact that this [COVID vaccines] is so fast, I'm more comfortable taking it. I wouldn't feel comfortable vaccinating the kids yet as a parent."
Not only are schools facing public debates over COVID policies, but so are the prison systems of numerous states. Notably, states like North Carolina, Virginia, and Delaware are offering incentives to inmates who take the COVID vaccine.
These incentives include extra visitation, extra phone time, and reduced sentences in the form of sentence credits.
North Carolina Department of Public Safety has provided hundreds of inmates and prison employees their first shots. This action seems questionable to many when looking at the number who have died in North Carolina prisons.
Of the over 35,000 people incarcerated in North Carolina (2018), 42 had died due to COVID-19, a majority of which were over the age of 60, while 530 prisoners have active COVID cases (Jan. 30).
The thought of vaccines being allocated to inmates is an outrage to some, like Colorado governor Jared Polis told reporters.
"There's no way [the vaccine] is going to go to prisoners … before it goes to people who haven't committed any crime."
But who decides whether or not the vaccine goes to civilians or prisoners?
"It is up to each individual state how they use their vaccine allocations, and how they prioritize their vaccine allocation," said principal faculty with the PA Medicine graduate program, Jordan Hairr.
However, states are not deciding how all vaccines are used, as the federal government has allocated vaccines to Health Resources and Services Administration centers. Why — for the purpose of achieving equity in vaccine distribution.
Not to be confused with equality — equity attempts to achieve the same outcome for all groups and can be legally defined as "a branch of law that developed alongside common law in order to remedy some of its defects in fairness and justice, formerly administered in special courts."
To the average person, this sounds like a great idea … making things fair. But when looking at this a little deeper, equity is anything but "fair."
See equity creates further divisiveness between groups by targeting those that are "disparaged" and offering aid and assistance in a variety of ways.
Now, why is this policy unfair when it comes to the COVID vaccine, and what does it have to do with HRSA facilities?
The initial groups HRSA health facilities hope to reach are as follows; those in public housing, those who are seasonal agricultural workers, those with limited English proficiency and those who are a part of the homeless population.
Now, of those groups, those who are homeless do make sense as those experiencing homelessness age faster than housed people, which makes them a logical vaccine prioritization. And even vaccinations for those in public housing (nursing homes, shelters and the like) make sense due to the close proximity of persons in a living space.
But why prioritize those that are not proficient in English, or migrant and seasonal agricultural workers? Does COVID affect those in disparaging rates? If so, where's the data to support such a claim? And how does equity in vaccine distribution actually protect the largest number of people?
The COVID vaccine is a great accomplishment; it went through all the same testing and trials of previous vaccines and medication in a much shorter time frame than before. But there are serious questions about the distribution, how states and the nation are prioritizing specific groups over the other and how this affects how we move forward.